Easy ways to add impact to a space
Posted On 2020-05-01
Life moves at a fast pace for majority of us, and this past while has forced us to slow down and be in our homes. With this new change of pace, we are seeing some sore spots in our home that could use a little love. Whether it's those dinged up walls that need to be patched and painted, that master retreat project you never got around too, or you just want to freshen your space up and reorganize, below are some small project suggestions you can work on to make your home the space you've always wanted!
PAINT
Paint is one of the easiest ways to change a space and add impact. You don't have to paint your entire home either – all you really need to do is choose one wall to add some interest. We loved this rich blue color that we added to this bonus room space below. We also decided to paint the sloped wall to add some drama to the room.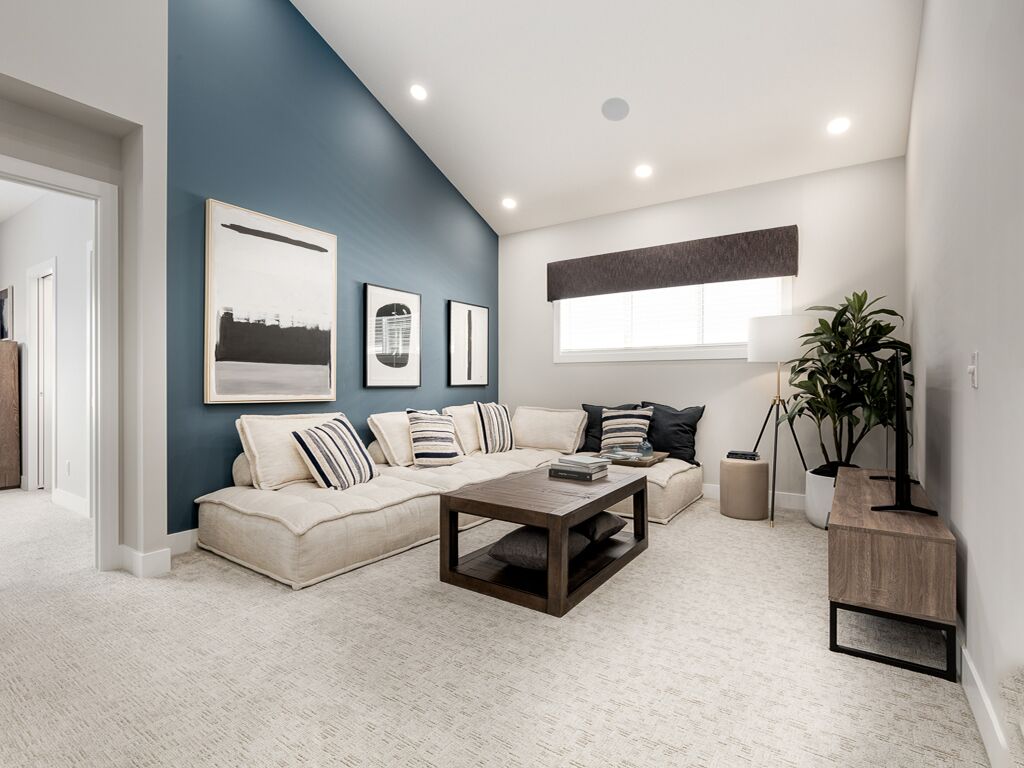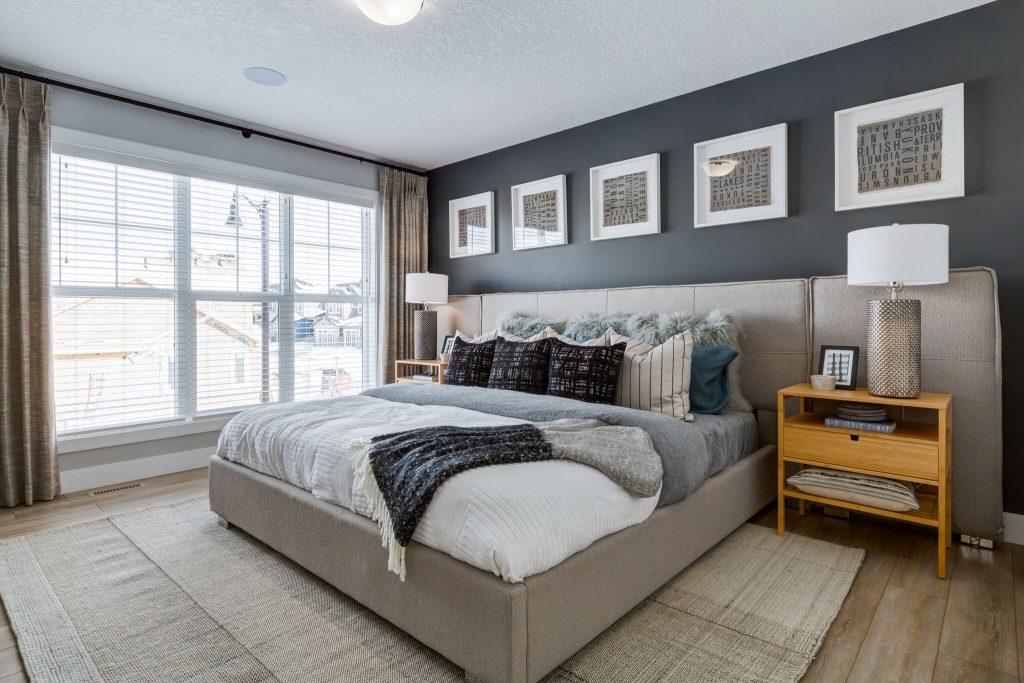 WALLPAPER
Wallpaper can add so much character to a space. There's grass cloth, florals, geometric shapes, palm trees and the list goes on. Whatever style you are portraying, there will be a wallpaper to compliment that, we promise!
A couple areas we love to add wallpaper to are in a bedroom, office or powder room. Whatever space you decide to add wallpaper to, just make sure it showcases your design style and personality, and remember that you can go as simple as adding a textural pattern such as a linen look, or make a bold statement with color and shapes.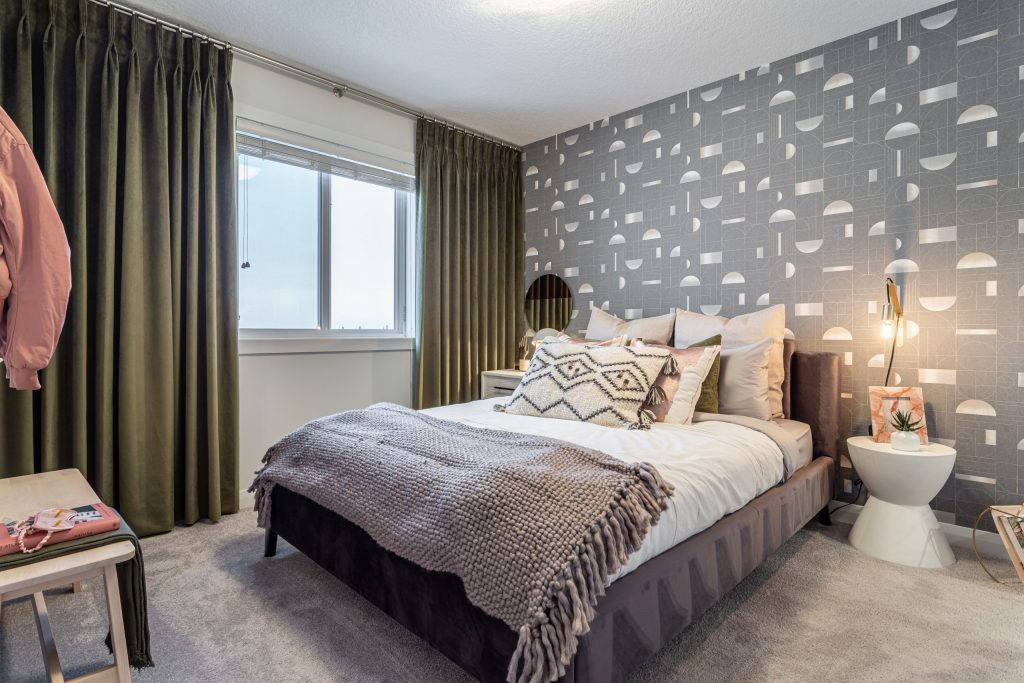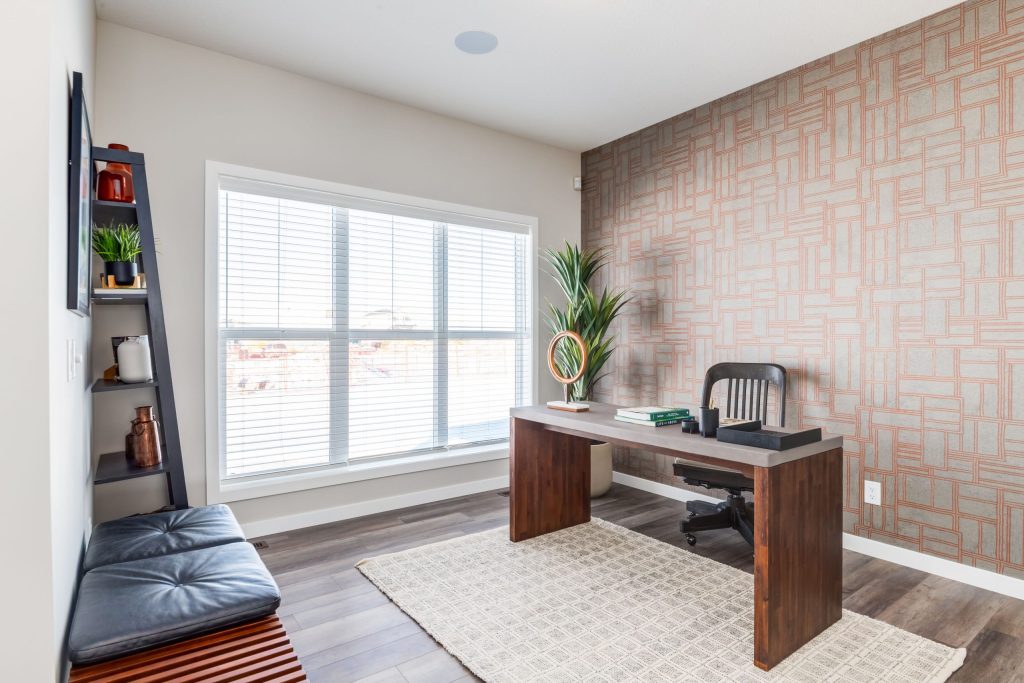 DRAPERY
Drapery is one of the last things people think about for their home, but for Interior Designers it is one of the most important elements to add in a space. Not only does drapery protect your floors, furniture, etc from harmful UV rays that will cause fading, drapery can greatly influence the overall feeling in your home. It adds an inviting component and a layering piece for further visual impact. Not only that, but there are so many styles of drapery out there that this is your opportunity to get creative!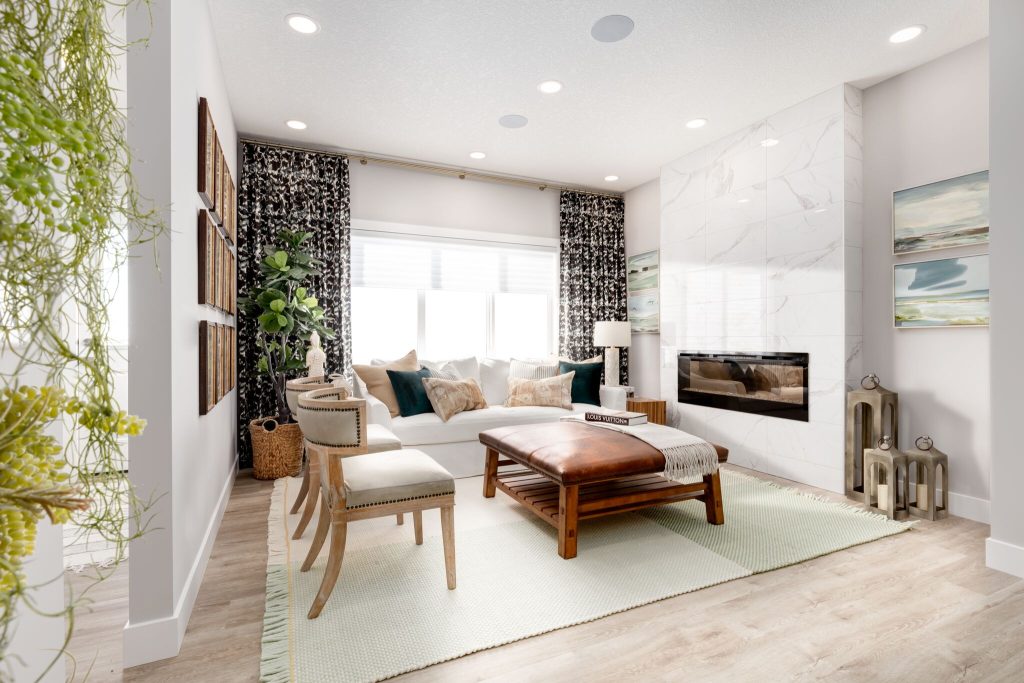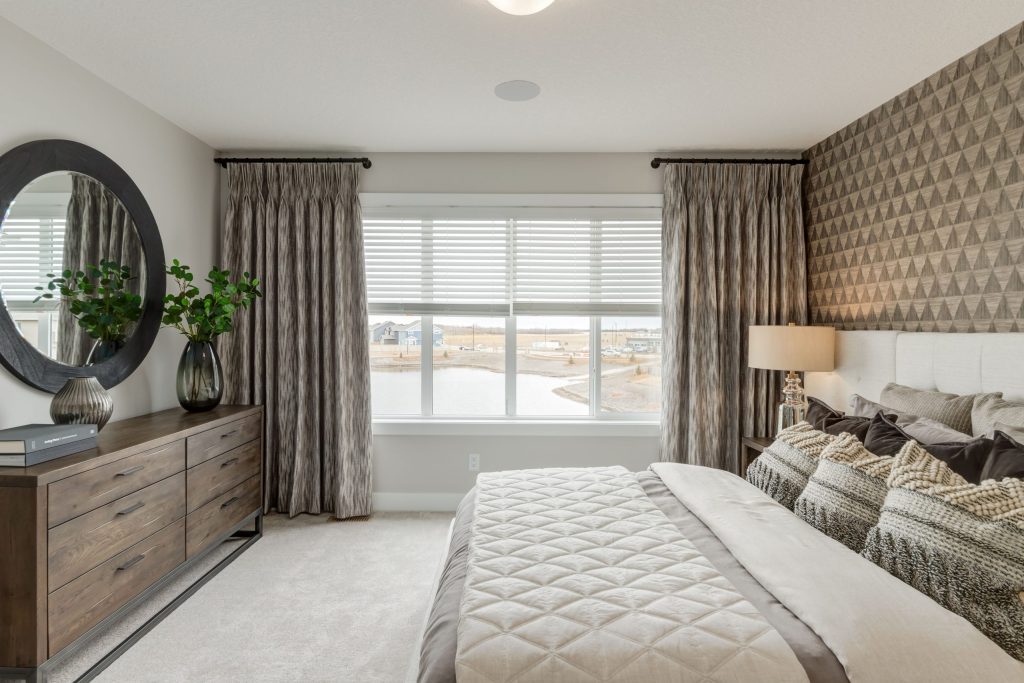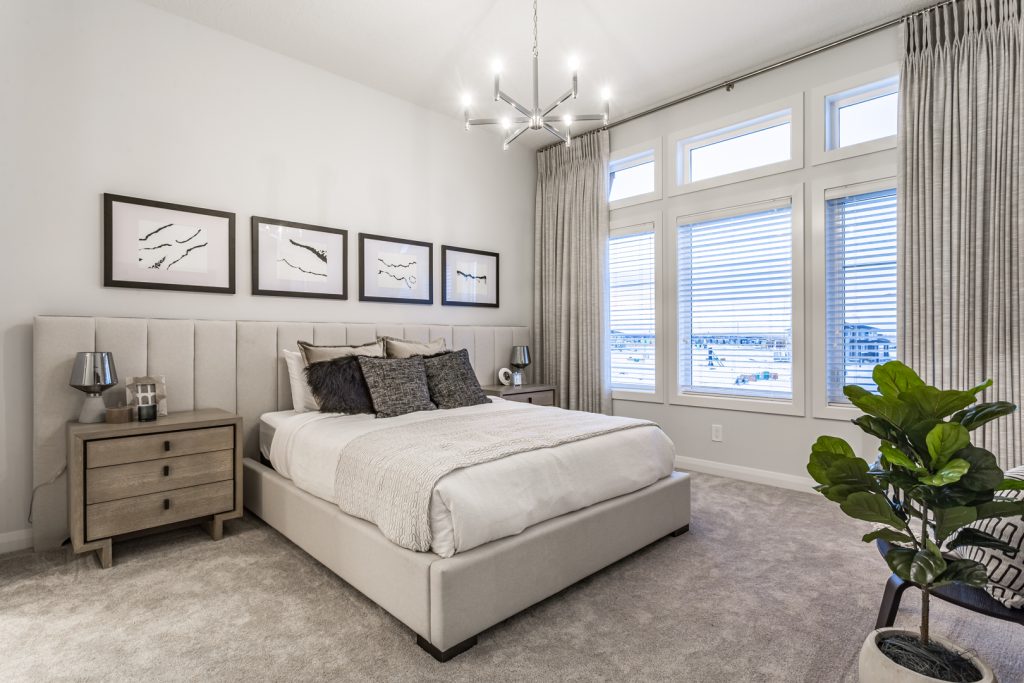 RUGS
An area rug doesn't seem like an obvious way to add impact, but a rug can do a lot to a space. It grounds the overall design, literally and figuratively speaking! We use rugs all the time as jumping off points when designing a home from scratch, but if you are working with existing pieces you can add a rug to tie in other elements in the space. (Ie. art, accessories or furniture)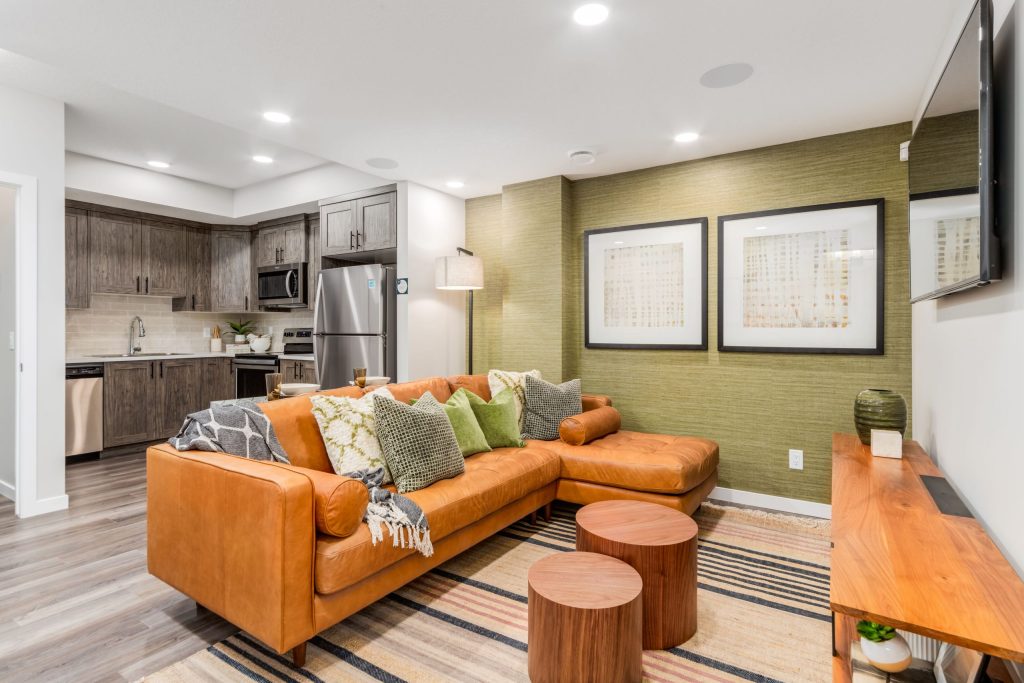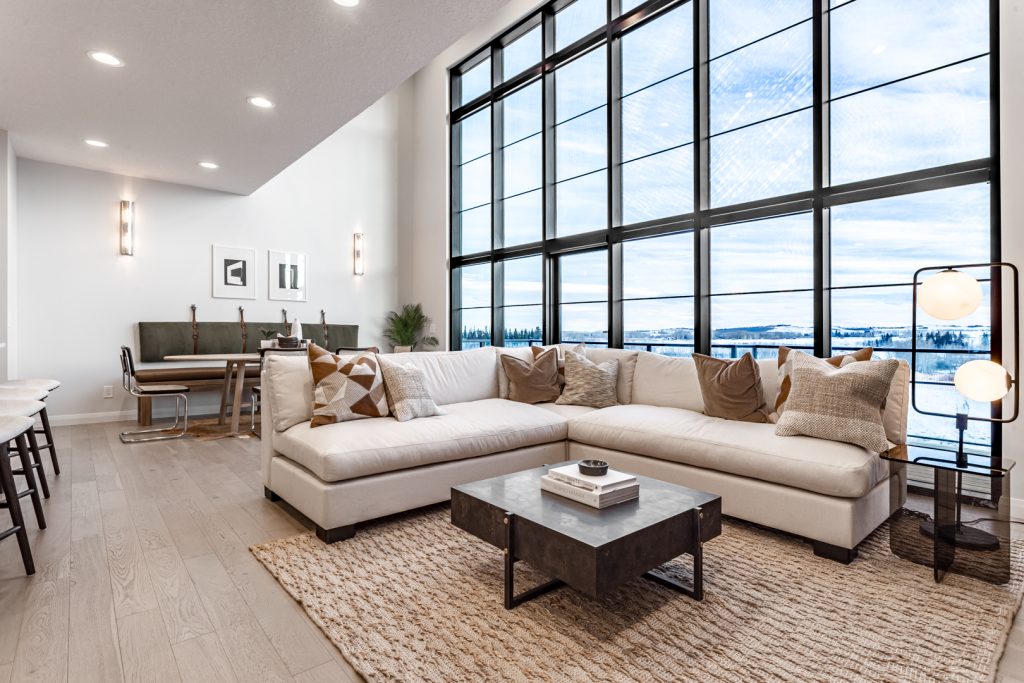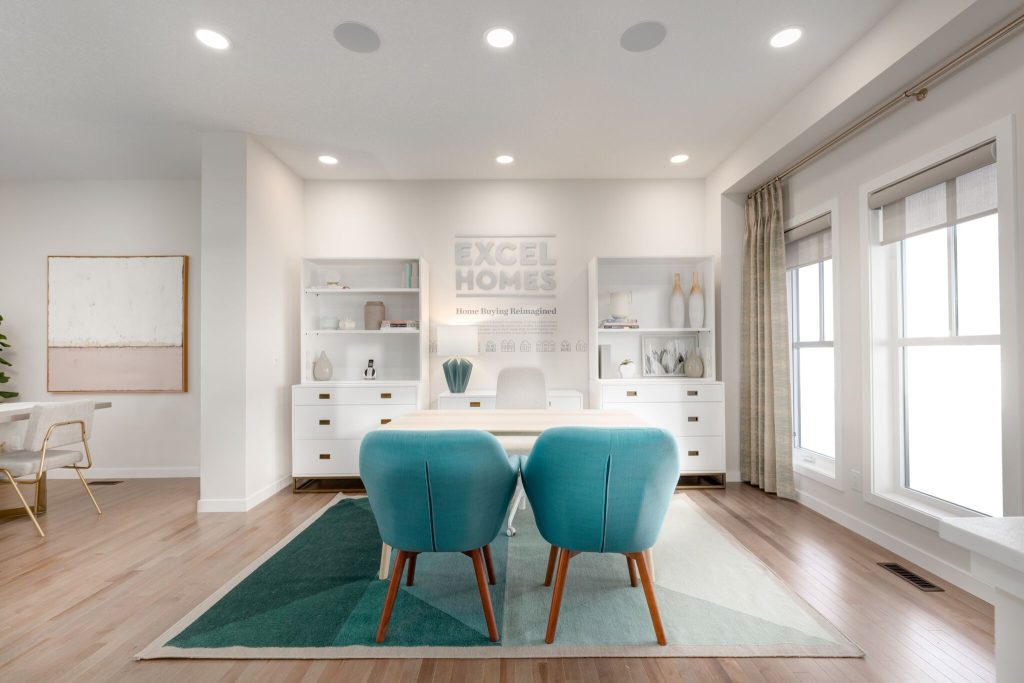 WAINSCOTING
Adding wainscoting wall paneling to a room might require a little more of your handy skills! But if you know how to use a nail gun and a table saw, its not a hard project to tackle. This type of detail adds an architectural element that makes your room feel more charming and custom. You can even incorporate the accent paint color to this wall to make it an extra pop!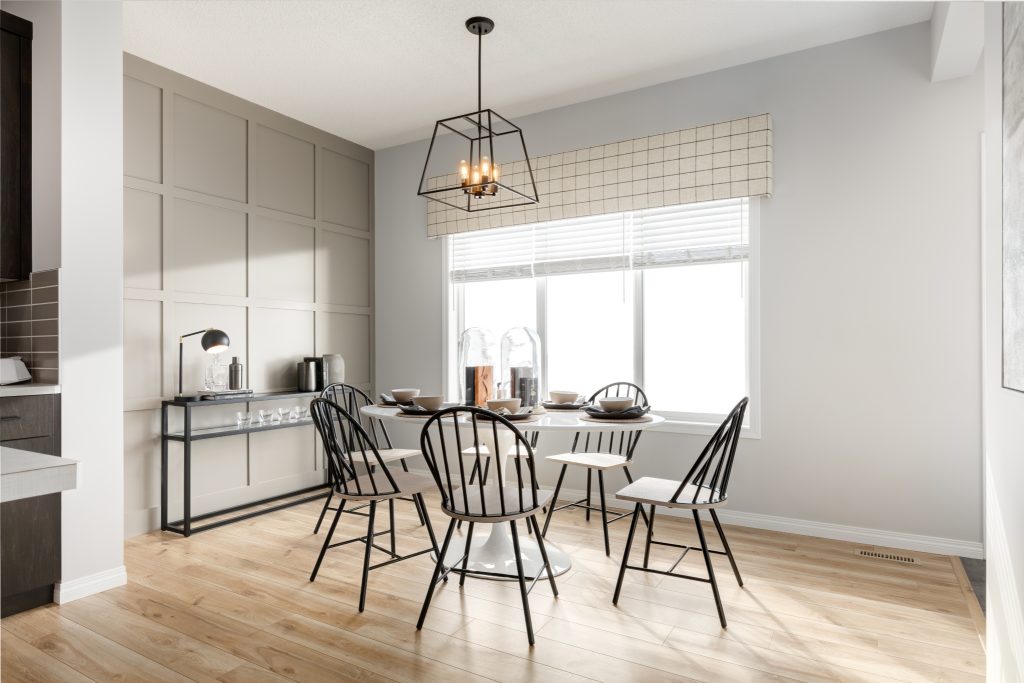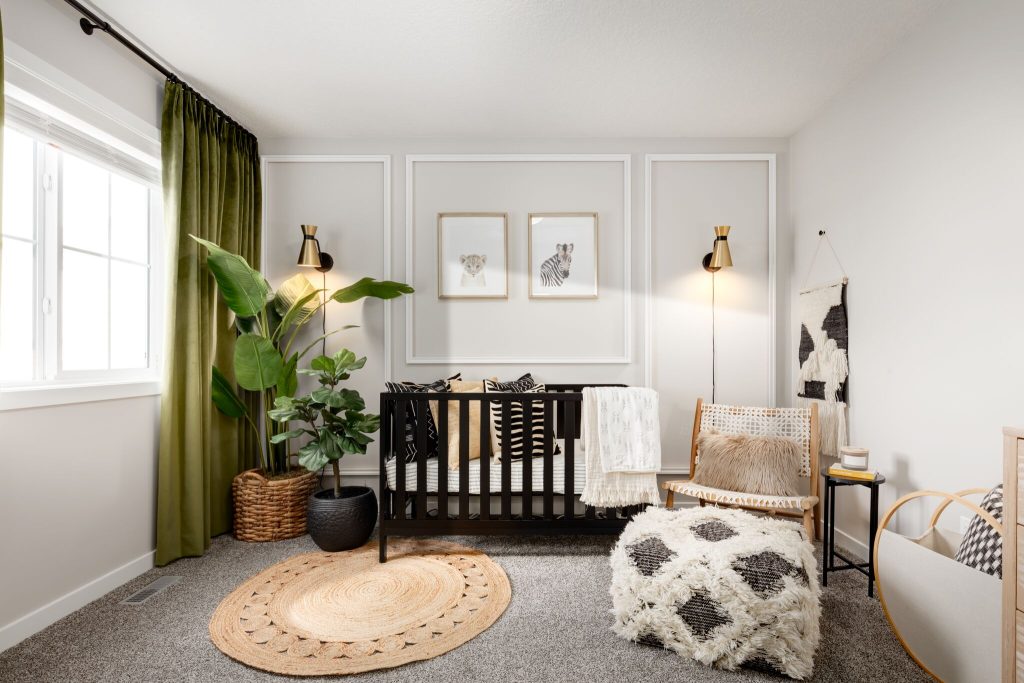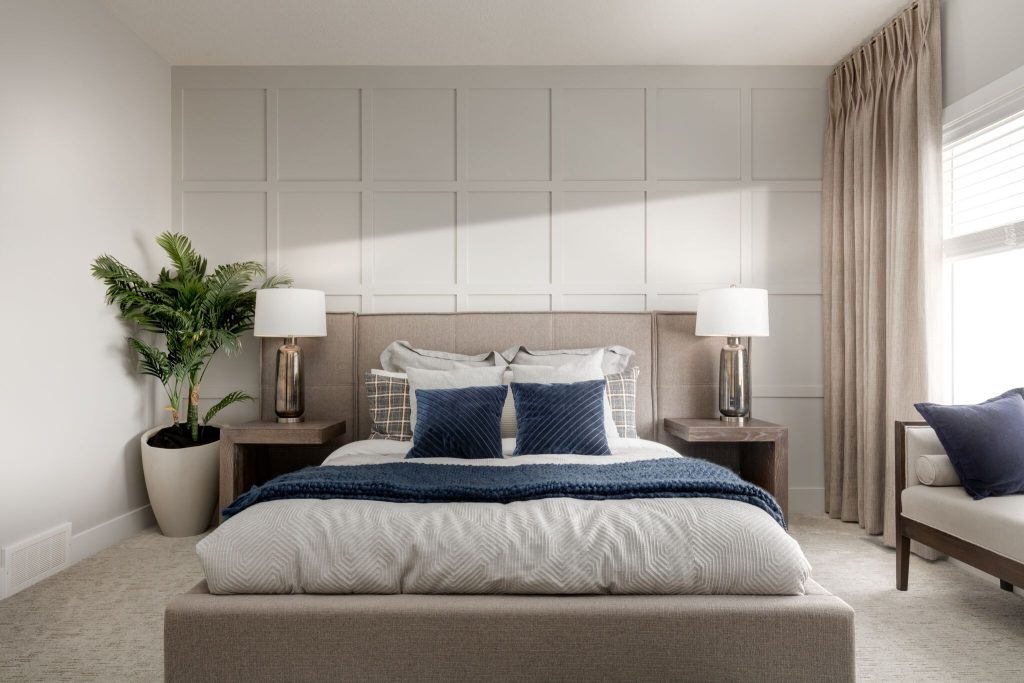 We hope you enjoyed this post all about ways you can impact your space! We also just wanted to take a moment and say thank you to everyone who's checking out the blog! It has been a dream of ours for a while now to start this up and we are so beyond happy that we did! We cannot wait to share more of our findings with you all…
Have a great weekend – talk next week!
The DE Team! xo