How to create a productive home office space
Posted On 2020-04-24
As I sit here at my dining table writing this, I think about all the people in their homes trying to get motivated, stay productive and create a workspace that we can focus in. I myself am still trying to figure all of that out and with so many of us working for home right now, video chat platforms have become the new conference room meeting. As I've been staying in contact not only with friends but with co-workers during this time, and I can't help but notice some of us need a little help to make our space a little bit easier to look at.
Whether you have a home office, live in a small space and work from your sofa, or you are set up on your dining table – we've got tips and trick to help make your space more presentable and enjoyable!
VIDEO CHAT BACKDROP
This is one of those projects that feels a bit daunting to start but that's where we can help!
First pointer – Never have an open window behind you. This makes it hard for people to see your face and instead you'll have a very dark backdrop. If anything, have a window in front of you with indirect sunlight to bring in some natural lighting and brighten up the space.
Tip: If your only space is a window behind use a large piece of art to deflect some of that light and create an interesting backdrop. See below photo for reference.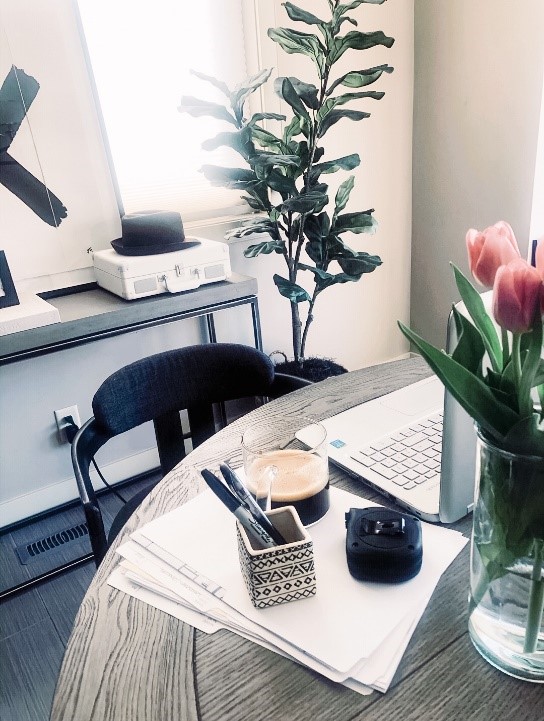 Second – Show your personality! Your backdrop should show your personal style and taste, although keep it simple when doing so. You don't want people to be preoccupied checking out your background and not listening to what you are saying.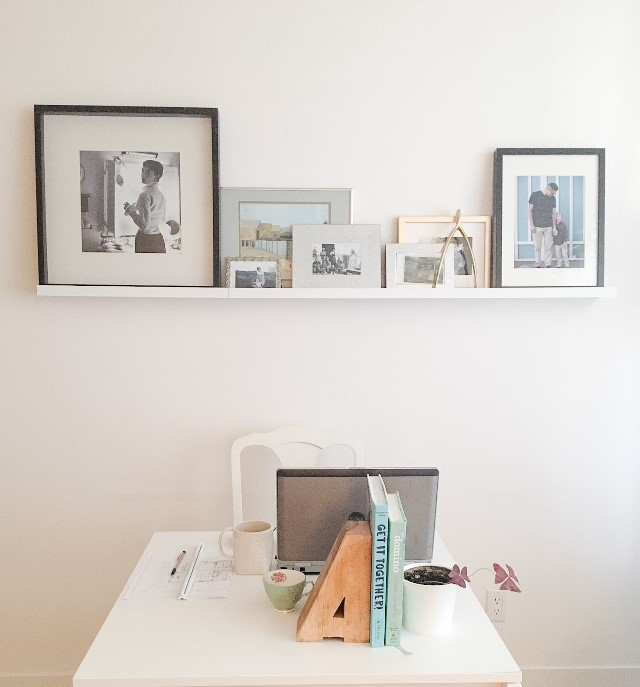 HOME OFFICE SET UP
This will help you maximize your productivity and get to work!
First tip – Have a dedicated space! And no, this is not your bed. Instead, find a space that you can set up and don't need to dismantle every night at 5pm. If its your dining table, have another place close by that you can easily move your laptop to. Creating that space will help you focus when needed and when the end of your workday hits, you can move into another space to unwind.
Second – Make it enjoyable! Whether you add a plant or flowers, a picture frame of your family, or books that inspire you, put something on the desk that makes you feel happy to be there. I know, this feels like to easy of a task, but trust me…it works.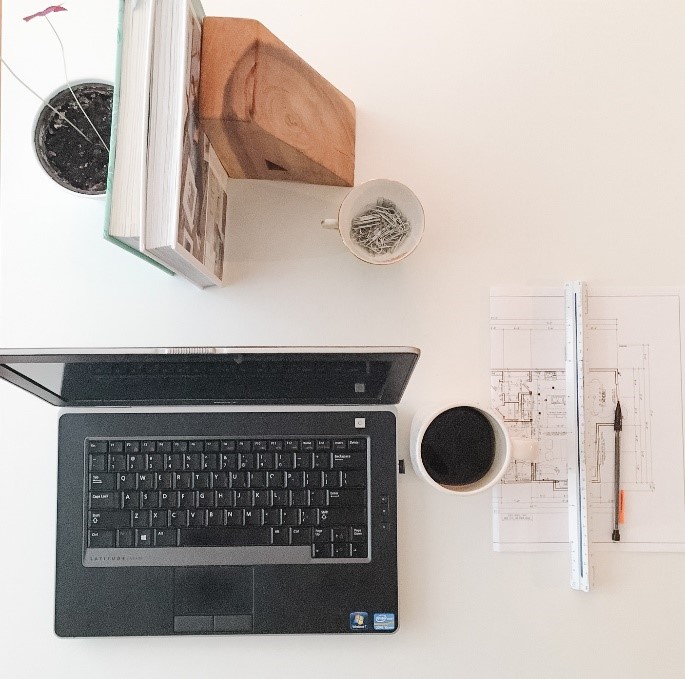 Third – Keep yourself organized. Your office at work probably has all the bells and whistles to keep you organized, but if you are working from your sofa its much harder to keep things tidy. Find a dedicated spot to store your things. Order an inexpensive organizer that you can use for this time and it will make all the difference in how you feel. Keeping organized will make it much easier to go to that space every morning and start working.
Tip: Give @lifeinjeneral a follow on Instagram! They are a California-based company who specialize in all thing's organization!
And that's a wrap! Hope you all got some insight on how to create a unique but practical "WFH" space. Leave a comment below of your space and if you have any questions for the DE Team!